Owasso's Ultimate Home for Kids Jiu Jitsu!
Clinch Martial Arts Academy, we believe Jiu Jitsu is the best program for self development, self defense and self confidence. Our experienced Jiu Jitsu instructors break the technique down in smaller steps that makes it easier and more fun to learn.
Parents from the Owasso, Tulsa, and the surrounding areas have selected Clinch Martial Arts Academy as their martial arts school of choice when it comes to giving their children martial arts classes. That's because our Jiu Jitsu black belt instructors are true pros at teaching kids the art of Brazilian Jiu Jitsu. Every step of the way, we make sure our classes are jam-packed with high-energy fun that all kids love!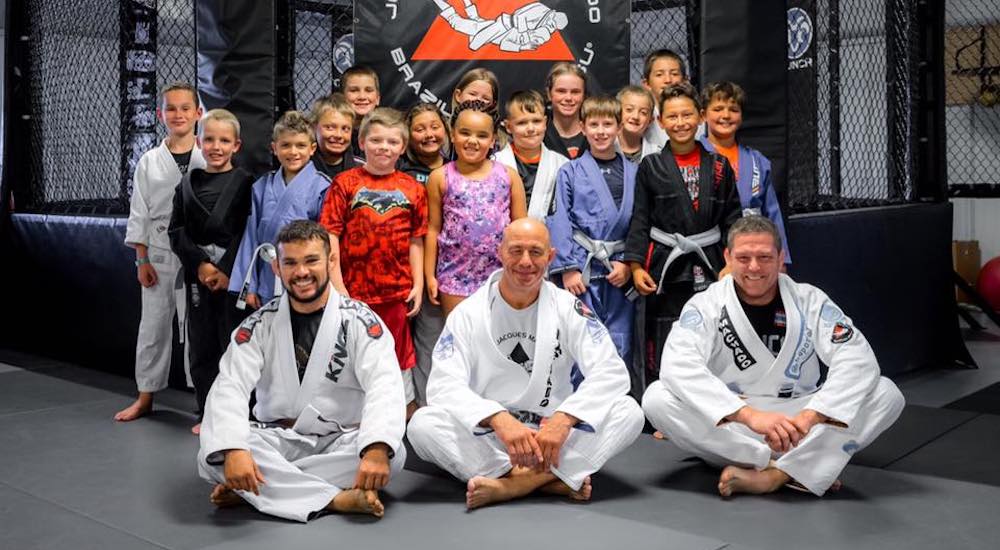 Set Your Child Up For Success With Kids Jiu Jitsu Classes In Owasso!
When kids take the Jiu Jitsu classes for kids at Clinch Martial Arts Academy, they will learn at the hands of martial arts instructors who have years of experience teaching Jiu Jitsu and martial arts to kids.
Our Kids Jiu Jitsu classes will teach our students:
To grow from their limits, to work hard to overcome their own limitations and become the best they can become.
Learn how to use their talents and help them develop the confidence and discipline in order to succeed at school and sports.
Improve child's focus and attention leading to better grades
Jiu Jitsu will inspire a love of physical activity fostering a healthy habits that will last a lifetime
Your child will master self-defense skills that will make him/her bully proof.
Jiu Jitsu relies on the proven strategy of taking an attacker to the ground where the students learn to out maneuver and pin or control an opponent without ever throwing a punch. Jiu Jitsu is a more intellectual and humane approach to self defense.
A Fun Activity You'll Feel Great About Giving Your Kids!
With new Kids Jiu Jitsu classes starting this month, there's no better time than right now to get started! We've put together a special, limited-time offer when you enroll your kids this month.
To get started, just complete the short form on this page. When you do, we'll tell you all the details of this special so you can get your kids started right away! Go ahead and register for Kids Jiu Jitsu classes at Clinch Martial Arts Academy.