Owasso's Best Brazilian Jiu Jitsu Program!
At Clinch Martial Arts Academy, we're dedicated to high-quality Martial Arts training and our Brazilian Jiu-Jitsu Classes are no exception. Learn from our certified instructors in a safe and structured environment where men and women of all skill levels can come together.
Our BJJ Classes in Owasso are high-energy total-body workouts that can help you achieve your goals in no time.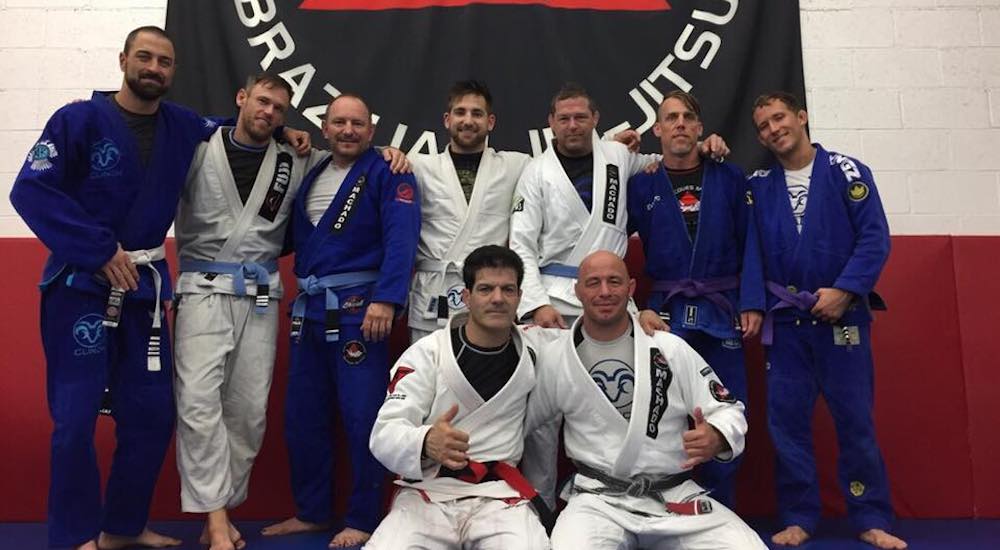 Build From The Ground Up Or Take Your BJJ Skills To The Next Level Today!
The best part about our BJJ Classes in Owasso is that there's no experience level required. We are proud to work with beginners and experts alike, giving everyone in our community access to high-quality Brazilian Jiu-Jitsu instruction.
Learn each technique one step at a time and practice your moves in live, controlled sparring drills. Each class offers you a chance to learn the ins and outs of ground grappling and how to gain leverage over an opponent of any size.
Join Us Today And Take Advantage Of The Incredible Top Team Community
This isn't your traditional Brazilian Jiu-Jitsu setting. At Clinch Martial Arts Academy, we are truly a community of supporters and friends who work together every day to make sure you get the most out of each class.
Whether it's a specific technique or strategy, or just the total-body strength and fitness you are hoping to achieve, our BJJ Classes can offer encouragement and motivation like you've never experienced.
Get started to enjoy:
Professional coaching and dedicated support

A high-energy setting where everyone has fun

Complete motivation from everyone around you

An incredible sense of accomplishment after every single class
Don't Miss Out! Sign Up For The Best BJJ Classes In Owasso and Tulsa Today!
If you're interested in getting started with this incredible discipline or you're looking for the best way to advance your skillset, we've got the answer. Take on our high-quality Brazilian Jiu-Jitsu Classes in Owasso today and join Clinch Martial Arts Academy for excitement like never before.
Just fill out the short form on your screen to get started!